Posts tagged with 'Work'
Dec 20, 2009
Books can be of any length — if they're mysteries
"People apparently only read mystery stories of any length. With mysteries, the longer the better and people will read any damn thing. But the indulgent, 800-page books like The Brothers Karamazov or Moby-Dick of a hundred years ago are just not going to be read anymore."
— Cormac McCarthy. Contrast Jeff Bezos.
* *
Aug 12, 2009
What you do when alone affects how interesting you are around others
"The ideal forum: a bunch of people who are individually working away on their own personal projects. Each participant has a vested interest; he or she needs to deliver results first, and is discussing it with others only second."
— James Hague
* *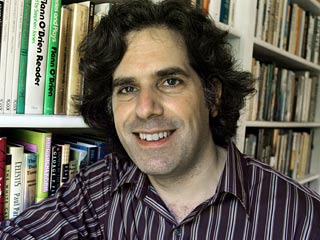 Feb 18, 2009
"
If I get in five or six hours of writing, the other stuff [routine chores] feels satisfying, like a kind of grace. But if I have to do that stuff when I haven't written—that's a terrible thing."
—
Jonathan Lethem
i
via
* *
Sep 30, 2007
"
'Work' is usually doing what others tell you to. 'Life' is doing what you want. The modern fixation on
'work-life balance'
becomes irrelevant if you work for yourself.
— me
* *
Aug 6, 2007
"
The most productive people rarely have more than 6 hours or so of really concentrated work per day. If you can ensure you get that every day, you don't need to economize on sleep.
* *
May 1, 2007
"
What can you do feel more ease at work? Act responsibly: "I belong here, and it's ok to have my particular skills here, and my limitations, too. My code works, the work that I do is important to somebody else." Make all status information public: "I make public commitments, I make myself accountable. Transparency at work yields freedom from fear of embarrassment." Value feedback appropriately: take it in context, be realistic; don't give in to flattery or attack.
* *
Mar 27, 2008
"
Measure productivity over weeks and months rather than days.
* *
May 2, 2007
"
Building something is easy. Evaluating what you build is hard. Iterate between the two as fast as you can.
— me
* *